Beat Running
Platform:iOS
Genre: Fitness + Music
Price: Free (with subscription)
Developer: Onacasoft Co., Ltd.
Sales: Onacasoft Co., Ltd.
Features
Match the tempo of the music to the tempo of your running, and you've got yourself a nice workout!
Have you ever had the experience of feeling great when running or walking while listening to music, when the rhythm of the music matches the rhythm of your exercise?
With this app, you can now match the rhythm of your music to the rhythm of your exercise!
How to use
Select your playlist
Select your own favorite playlist.
Apple Music playlists are also available (requires Premium membership).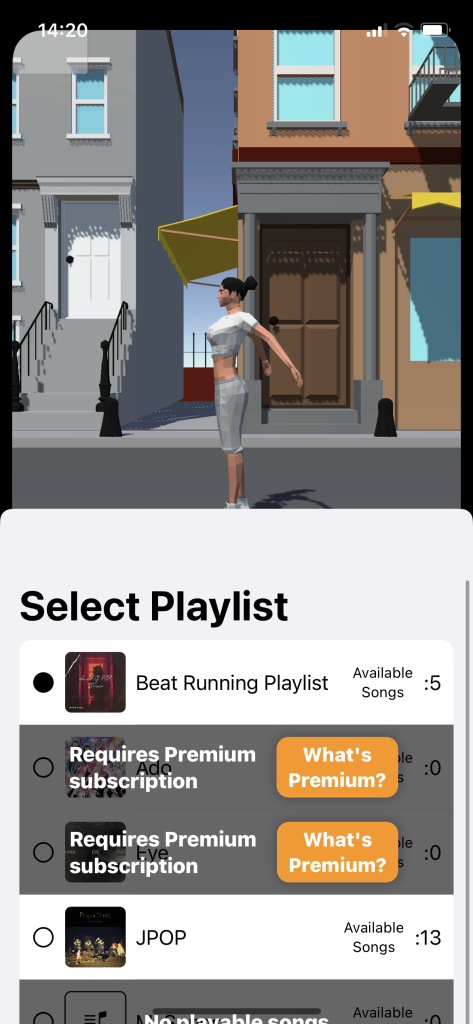 All that's left is to run!
All you have to do is press "Start" and run!
When you start running, the app automatically measures the rhythm of your exercise (=BPM). Music will be played according to that BPM.
Once started, the BPM of the music is fixed, so if you want to change it, use the "+" and "-" buttons to adjust.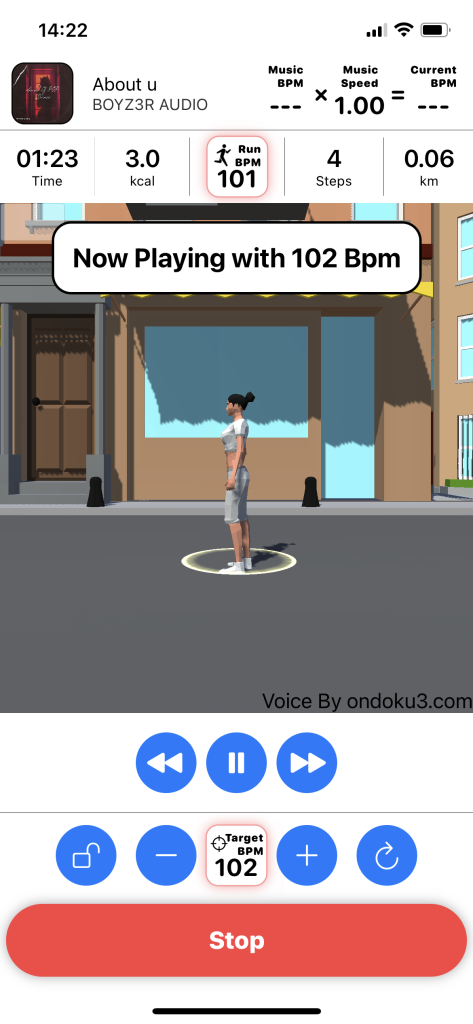 Get points when you're done!
You will receive points for each exercise you complete.
Plus, you can get triple points by watching ads!
New songs and items will be released as you accumulate points.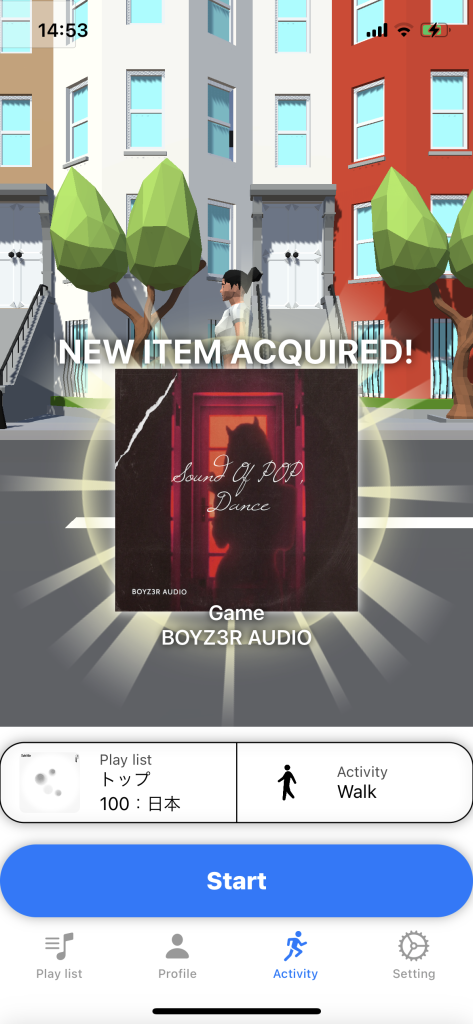 ---

Beat Running ©2023 Onacasoft Co., Ltd. All rights reserved.
Apple および Apple ロゴは米国その他の国で登録された Apple Inc. の商標です。App Store は Apple Inc. のサービスマークです。Google Play および Google Play ロゴは、Google LLC の商標です。
ご意見・ご要望等、各種お問い合わせは、こちらの宛先までご連絡ください:info@onaca.jp